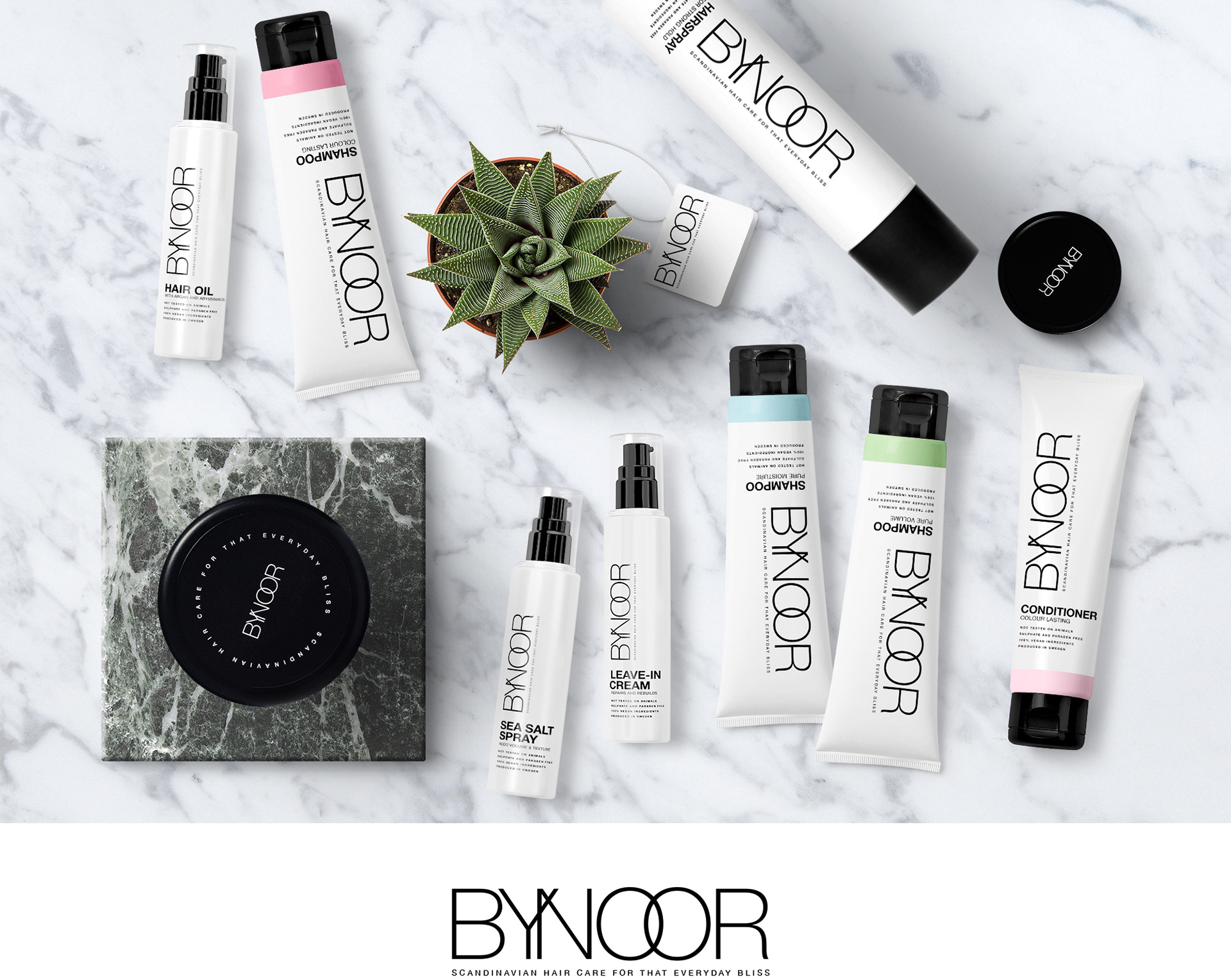 BYNOOR is a brand founded in Norway, which sells hair products in Scandinavia. The product is produced in Sweden and is totally without sulphates and parbenes and 100% vegan. 
This conceptual packaging design is meant, above all, to get the feeling of being fresh, luxurius and mature. I wanted to create a package that speaks loud but but have the feeling of grown up and mature;  A timeless product design that catches your eye.
 The keywords for this brand and its products is: 
MATURE, SCANDINAVIAN, FRESH & LUXURY.